Academic Complete is a Flagship collection that provides access to a critical mass of 200,000+ multidisciplinary eBooks with a comprehensive collection of exclusive titles. eMaterial is supplied from a wide range of publishers: including various University Presses including various University Presses, Wiley, Taylor & Francis, Brill, De Gruyter and many more.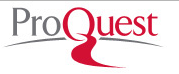 Dynamic points for students include:
Access is never denied with unlimited simultaneous availability.
eMaterials are sometimes found in cross-disciplinary and subject-specific collections.
Student are able to download the complete eBook (where available) with no restrictions and no special software required. (Please read information attached to each eBook for fuller information).
Some international content in Academic Complete can be translated into 10 languages.
Academic Complete is a collection within eBook Central use this advanced search to filter the Academic Complete Titles.